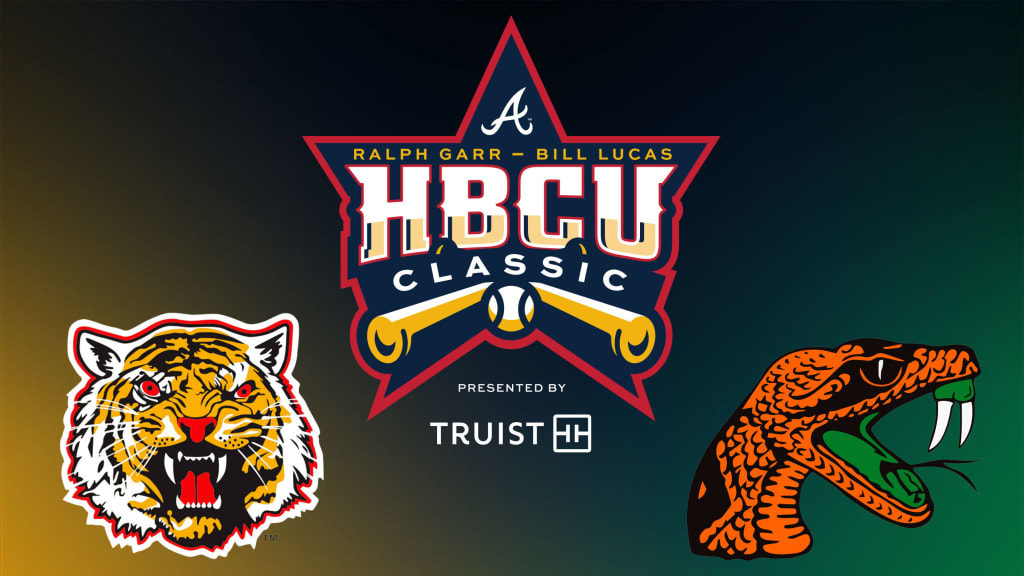 The annual three-game series will feature Grambling State University and Florida A&M University at Coolray Field
WHAT: The Atlanta Braves will host their third annual weekend series between two historically black colleges and universities (HBCUs) baseball programs, the Ralph Garr-Bill Lucas HBCU Baseball Classic presented by Truist. The best-of-three series will be played at Coolray Field, home of the Braves' Triple-A affiliate, the Gwinnett Stripers, this weekend, March 3-4. Grambling State University will take on Florida A&M University, the alma maters of Braves Hall of Famers, Ralph Garr and Bill Lucas.
First pitch is slated for 7 p.m. on Friday, March 3, followed by a doubleheader on Saturday, March 4 starting at 2 p.m.
Throughout the weekend, fans are invited to explore a Baseball Card exhibit featuring current and former Braves greats, take photos with the coveted 2021 World Series Trophy, and enjoy music from local Atlanta DJs.
Tickets are available online for $10 and suites are available for $500. For more information on the Ralph Garr-Bill Lucas HBCU Baseball Classic or to purchase tickets, please visit www.braves.com/hbcuclassic.

WHO: Ralph Garr, Braves Hall of Famer and Gramling State University Alumnus
Rubye Lucas, Wife of Bill Lucas
WHERE: Coolray Field, 2500 Buford Dr, Lawrenceville, Georgia 30043
WHEN: Friday, March 3: First Pitch 7 p.m.
· Florida A&M University Batting Practice: 3:30 p.m.
· Grambling State University Batting Practice: 4:30 p.m.
· National Anthem: Trey Daniels, Award-winning Saxophonist 
Saturday, March 4:
· Game 1 First Pitch: 2 p.m.
· Game 2 First Pitch: 45 minutes following the conclusion of Game 1