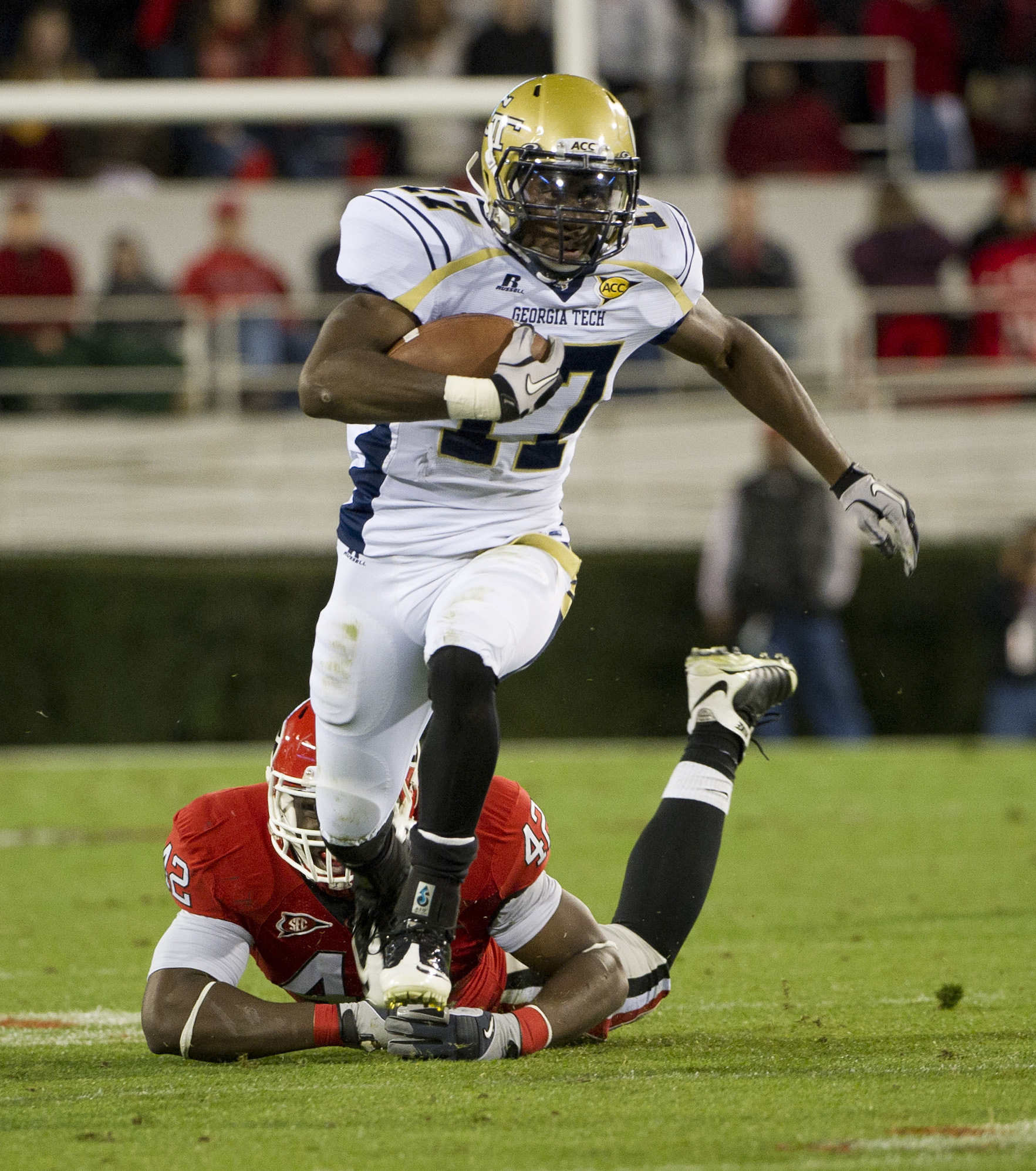 Happy Thanksgiving to all of our listeners! All of you. Thank you.
I have so much to be thankful for this Thanksgiving! I've been blessed with an awesome family, both at home and at Dickey Broadcasting, where we've got so many talented & passionate people working at The Fan and The Sports X. We hope your Thanksgiving Day is a good one and you are surrounded by those that love & appreciate you!
Now, let's move on to the rivalry games, which most of us seem to be really into!
As a player, you recognize immediately that the intensity gets turned up. Dudes (especially the linebackers) appear to be in a trance-like state…like they are on a kamikaze mission. Some of it has to do with so many guys are playing their last football game. It's so emotional. The mindset: bring on the collisions. It's crazy, man. Got to protect yourself in these rivalry games. Get what you can get and get down quick, or you're going to get your head knocked off. The rivalry game crowds are intense too! All this makes it special.
Now, let's take a quick look at the big rivalry games we are about to enjoy:
The 84th Iron Bowl: Alabama @ Auburn. The Tide needs to win impressively and Mac Jones to play like Matt Ryan. Lot of pressure on Mac to keep Jeudy, Smith & Ruggs involved and making big-plays. Otherwise, Alabama won't have a chance to do the playoff thing this year (for the first time). On the Auburn side, all eyes are on Coach Malzahn…Gus needs another win over Alabama (he's 2-4 against Saban) to hang onto that job. Get blown out & he might fall back to Arkansas.
Old-Fashioned Hate: Georgia @ Georgia Tech. It simply doesn't appear to be a fair fight this time. Jackets are in transition. Bulldogs are fighting for a CF Playoff spot. A few of the guys at the Coffee Shop were asking me how GT will score on this GA defense. Shutout talk, uh? It would be the 'Dogs 4th of the season. So, that's not an outrageous question. I'm wondering how the Jackets defense (ranked #119 against the rush) slows down the Georgia run game. Maybe try to
sneak a couple extra DL into the game? Keep an on eye on #6 David Curry, the GT linebacker, who might have 20 tackles in this game.
The Palmetto Bowl: Clemson @ South Carolina. Tigers have won 5 in a row in this rivalry by a large margin. Not a good time for the Gamecocks to be struggling on offense, because they need to score in the 30's to have a shot at the upset.
Florida State @ Florida: No fancy name for this rivalry. One note: the last time the Gators beat up on the Seminoles in The Swamp it was 2009 and Tim Tebow was the QB. That streak ends at four.
I'll have more rivalry talk on a special edition of The Buck & Kincade Show Friday morning 9-12, on The Fan. Plus, Buck Belue's College Football Today Show, with Steve West airs Saturday morning, 7:00-9:45 a.m.