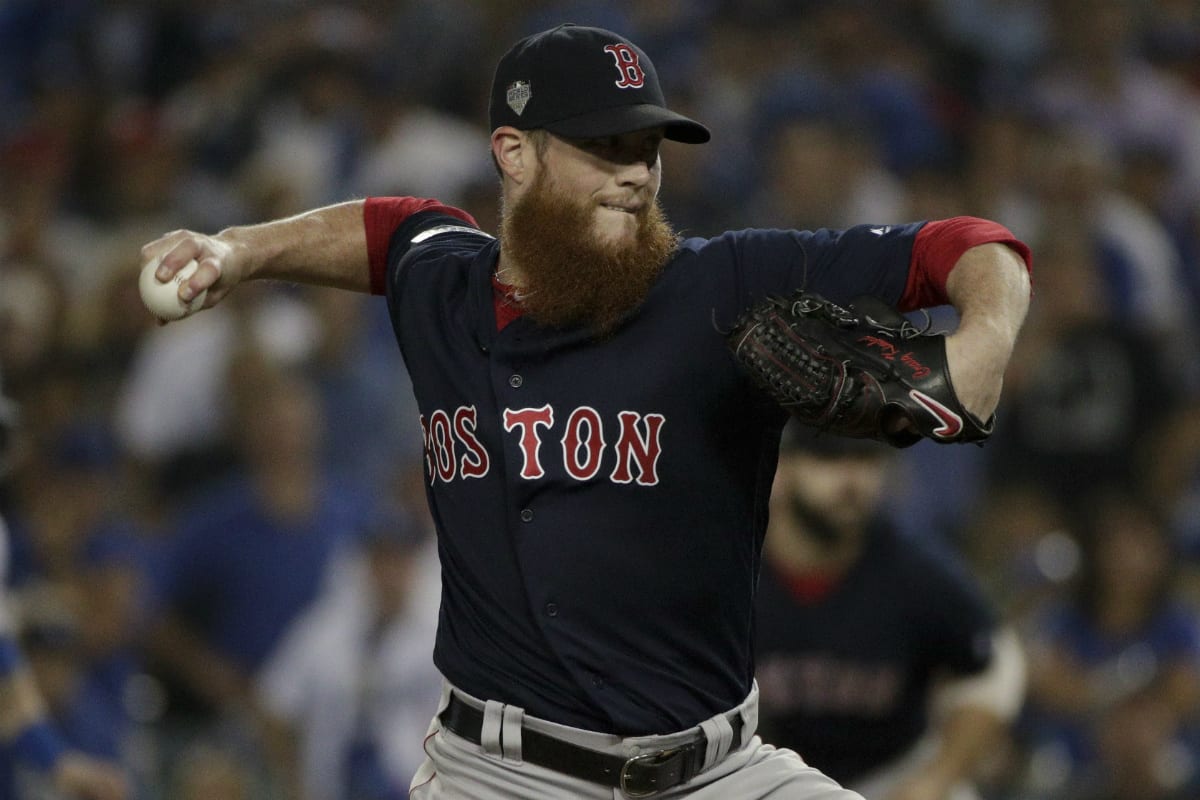 While it doesn't seem like a reunion with Craig Kimbrel is imminent (yes this is a fluid situation and could change in a hurry), at least two former teammates of him have both been asked about the possibility of a reunion with the former Rookie of the Year. On Saturday morning, one day after Brian McCann was asked about the rumors, it was Freddie Freeman's turn to chime in.
"I love Craig" Freeman said on Saturday. "He's in town, I know that. He asked me to golf…that means nothing. He just said he's in here to play some golf. I saw the picture too…I love Craig but I have heard nothing" he added. The longer Kimbrel remains on the market, one would think the asking price would have to come down at some point. A couple months ago, it was reported that Kimbrel was seeking a six year deal that would take him into his age 36 season.
On Friday, McCann simply left it at "I love Craig" when asked if he's started lobbying the Front Office at a reunion. While it's clear the guys in that Braves clubhouse who know Kimbrel would love him back, the back of the pen has a chance to be much improved from a year ago with a healthy Darren O'Day to go along with both AJ Minter and Arodys Vizcaino as all potential closer options. Throw in lefties like Jesse Biddle and Jonny Venters and righties like Chad Sobotka, Shane Carle and Dan Winkler and the 2019 relief corps looks to be strong. And, should a Max Fried and/or Touki Toussaint end up there as well, the Braves are looking at depth in the bullpen like they haven't had in some time. Obviously, Kimbrel would be a welcome addition to that mix, but if the right deal isn't achievable, the Front Office and coaching staff has to really be excited about the possibility of this team having a lead after six innings.
Kevin McAlpin has covered the Braves since 2012 for @680TheFan and the @BravesRadioNet.