We hear a lot of complaining today about social media.  It's in our faces daily with political events, people posting too many pictures of their vacations, and stories that we probably better off not knowing before we saw the sixty second video.  As customer service continues to decline across service industries, there may be an angle on how to actually use social media to effectively complain and get what you want.
There are those in life who seem to be able to negotiate better than others when making their complaints.  Perhaps they have the right timing.   Possibly it can be related to their instincts.  Or, could it be that they know how to create a well-oiled plan to get their desired outcome?  
Recently, I had an interaction with Chipotle that can demonstrate how simple it is to get what you want and do it in an effective manner.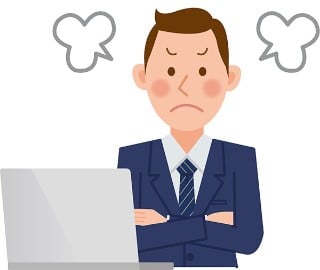 On September 9th, my family asked me to pick up dinner and we agreed on Chipotle as our choice of fast food takeout that evening.  Normally, Chipotle's service is pretty good.  They whisk you along the line, take your order, and quickly get you on your way.  Very rarely have I had a bad interaction with Chipotle.
Along with the quesadilla I ordered that evening for our son, my wife and I wanted to get two burrito bowls with brown rice.   When I asked the Chipotle server for brown rice, she began to scrape the remains of sticky rice off the bottom of the shiny metal container.   Then, I told her that the old bottom of the barrel brown rice would be no good for dinner tonight and I would appreciate if she would fill up the container with some fresh brown rice.
Usually, there are fresh containers or rice, chicken, black beans, and vegetables ready to go on the prep stand at Chipotle.  That evening in particular, there was no brown rice ready to go and she asked me if I could just substitute for white rice.  I replied, "If I had wanted white rice, I would have asked for white rice when you started making the bowl."   Then, I kindly requested if they could get me a container of fresh brown rice.  She turned to ask the cook how long it would take for a new batch of brown rice and he said it would take fifteen minutes.  Fifteen minutes for rice!!!!
I removed myself from the line and kindly asked the young server if she could make me the bowl when the new rice was ready.   It's ironic how many people will eat white rice just because they are so damn hungry when no brown rice is available.  After close to twenty minutes, the server finally retrieved a new batch of brown rice from the prep stand and shockingly began to continue to serve the existing line paying NO ATTENTION to me at all. 
Mind you, when people get in line at Chipotle, they become enraged with hunger like a pack of ravenous lions.  So, when I stepped in line to say 'excuse me' I have been waiting for twenty minutes you can imagine the glare that people gave me in line.  The server stared at me like I was some distant cousin she had never seen before and said, "Sir, would you please get in line!" 
That was it!  I had it at that point and tracked down the manager of Chipotle and explained the situation now some 30 minutes later.  All, for a simple bowl of rice, beans, chicken, avocado, cheese, and some fixings.  The manager went over to make the bowl himself and then amazingly enough didn't even put me to the front of the line to pay the tab.  And, he didn't offer me my meal for FREE.  Instead, I waited another five minutes to pay a $30 tab and now after almost forty minutes I headed on my way home steaming from one of the worst experiences I ever had at Chipotle.
So, what was I to do from here?
Yell, Chipotle sucks outside the store?
Go on a tirade with the store manager?
Lick my wounds and swear that I'd never go to Chipotle again?
No, instead I decided to use the power of social media to complain effectively and see if I could get even instead of getting made.   Twitter, was my form of striking back.
My first thought was to see where to complain and I found the handle @chipotletweets where I immediately took a shot across the bow to see if Chipotle was real for solving problems.
It's amazing to see how companies respond today on social media.  Some of them could care less and make it a routine military exercise but consider that none of them want bad press and they don't know your personal social influence.  Within a short period of time, here is how Chipotle responded.
What Chipotle asked me to do was to take more of my time and complete some form which I thought would run me down a rabbit hole to nowhere land.  I've been down this hole before, so I threw a few barbs at Jenn about 'making things right' rather than have me fill out some random e-mail form to hell.   After a few days of trading tweets back and forth, a new person responded from Chipotle named Gabe who also asked me to fill out the company form.
After this tweet a few days later, I asked myself whether this was another corporate run around or would filling out the form get me the justice I was due from Chipotle?  Or, would I end up complaining ineffectively only to have wasted more time on this situation. So, I filled out the form and left a parting shot for Jenn telling her how little faith I had that Chipotle was going to right the wrong.
I waited a few days and amazingly this e-mail showed up in my inbox on September 14, 2018:
THEODORE,
I'm so sorry you didn't get the best experience with us. We want to get you a delicious meal, fast, and I'll be sure to pass this along to our Roswell team so we can see where to improve for next time. Our team should be coming quickly, efficiently and attentively through the line to help our guests. We should have plenty of brown rice freshly stocked and cooked to perfection, ready to go on the line. I know we can do better.
In the meantime, I'd love to invite you back for the meal I know you were hoping for. If you send me a good postal address, I'll get 4 free-burrito cards (good for any main menu item) headed your way.
Sincerely,
Emily
Customer Service Coordinator
Chipotle Mexican Grill
All I had to do was to give Chipotle my home address and they would send the burrito/bowl cards to my home address.
Thanks, THEODORE.
Thanks for sending over those details. I'll get your card in the mail first thing tomorrow, and it should arrive within 14 days. If anything else comes up, feel free to reach out to me here.
Your bud in the burrito biz,
Emily


After this last e-mail, I had to laugh out loud about the line of now having a bud in the burrito biz…Emily.  Not only did they give me a free card for the two bowls that weren't delivered on time, they gave me two more to make up for my troubles.  In the end, the complaining process actually worked, and Chipotle delivered.
Ted Jenkin, CFP®, AAMS®, AWMA®, CRPC®, CMFC®, CRPS®
Co-CEO and Founder oXYGen Financial, Inc.
Request a FREE no obligation consultation: www.oxygenfinancial.net
If you want to set up a time to review your property and casualty insurance policies, please go to oXYGen Financial to set up an appointment.
Ted Jenkin is a frequent guest columnist for the Wall Street Journal and Headline News Weekend Express.  He is the co-CEO of oXYGen Financial.  You can follow him on LinkedIn @ www.linkedin.com/in/theceoadvisor or on Twitter @tedjenkin.
Securities offered through Kestra Investment Services, LLC (Kestra IS), member FINRA/SIPC. Investment advisory services offered through Kestra Advisory Services, LLC (Kestra AS), an affiliate of Kestra IS. oXYGen Financial is not affiliated with Kestra IS or Kestra AS. Kestra IS and Kestra AS do not provide tax or legal advice.
The opinions expressed in this commentary are those of the author and may not necessarily reflect those held by Kestra Investment Services, LLC or Kestra Advisory Services, LLC. This is for general information only and is not intended to provide specific investment advice or recommendations for any individual. It is suggested that you consult your financial professional, attorney, or tax advisor with regard to your individual situation.