a little somethin' for the ladies. check out the lovenub growin' out of Perry's belly button
---
---
who wants to smell like Paris Hilton?
---
sometimes it's the simple pleasures in life
---
that reminds me, time to get the old prostate checked
---
A few things about Megan Fox

Allure magazine

would like you to know: She's self-aware; she hates compliments (please, don't tell her she's talented; it feels forced); and for $19.99 she can change your oil.
---
First Katy Perry "Kissed a Girl," then things really got interesting
---
Elin Nordegren may have a future as a child psychologist. She put that dream on hold since marrying Tiger Woods. Now that it looks like the marriage is over, she has perhaps picked up that idea again. She is attending class at Rollins College in Winter Park, Florida, reports Radar Online. wow, $600 hundred
million dollar, bra-less child psychologist!
---
Say what you will about Sarah Jessica Parker. I thought she was awesome in Sex in the City 2
---
o.k. lose the shoes and seriously, eat something fattening!
---
Kobe........................................................................................................... really?
---
Still Rocking at 63!!
---
Would You Ever Consider Putting a Tattoo of a Celebrity or Sports Figure on You're Person?
If so, Who would it be and where? If you already have we'd love to see it!
the following story courtesy of PEOPLE magazine
She may think nothing of going on national television
to sing about
doing the dirty with
Matt Damon
, but there's still something that can even shock Sarah Silverman as she signs autographs along the book-promotion trail.
"There was a guy [who] had a tattoo of me on his arm!" the comedian, still astonished from the encounter, says with a laugh. "It was my face, a picture of me, inside the mouth of a serpent. I remember, because I signed his book, 'You clearly think things through!' "
---
Jessica Simpson is a singer, actress and reality star, but now she has a new goal: She wants to be Michelle Obama.

"I really do," Simpson told PEOPLE before the White House Correspondents' dinner in Washington, D.C., Saturday. "She's such an incredible woman, and she's with such a powerful man."

What does Simpson admire most about the First Lady? "Everything she does she exudes confidence," says the singer. "I'm really just here to celebrate her."

Sure might make things a lot more interesting around the White House...
Ladies and Gentlemen please rise for the first lady of the United States...
---
ZOMBIE AWARENESS MONTH®

May is the official Zombie Awareness Month of the Zombie Research Society.

Many films important to the evolution of the modern Zombie are set in the month of May, from the original Night of the Living Dead, 1968, to the well received Dawn of The Dead remake of 2004.

Also, because Spring naturally brings with it a sense of renewal and hopefulness, May is the perfect month to emphasize continued vigilance in the face of the coming Zombie Pandemic.
Gray Ribbon

Supporters of Zombie Awareness Month wear a gray ribbon to signify the undead shadows that lurk behind our modern light of day. From May 1 through May 31, Zombie Research Society Members and friends take this small step to acknowledge the coming danger.

Why Not October?


Despite common misconceptions, Zombies - and the threat they represent - are not connected with the late October pagan tradition of Halloween. Witches, ghouls and monsters, all Halloween staples, are otherworldly creatures of old, filled with mysticism and superstition.

Zombies, on the other hand, are biological entities, made of flesh and blood, and functioning under the same laws of science and reason that all worldly beings must.

This years Grand Marshall is Mick Jagger...
---
being at SANDALS reminded me of that short period of time when i was dating JENNIFER ANNISTON.
---
...Hopefully you love watersports! Snorkeling, swimming, kayaking, even pin the tail on Perry's back!
It's all at SANDALS
---
...Every where we go it's "Hey Leo, can I get an autograph?" Of course, Leo is always willing to oblige, except when he's wearing his handy "I'm not Leo Mazzone" disguise.
---
Julia Roberts Named "World's Most Beautiful" by People
LOS ANGELES (Reuters) - Julia Roberts topped the list of People magazine's "World's Most Beautiful People" on Wednesday, marking the 12th time that the "Pretty Woman" star has appeared in the annual special issue.
Roberts, 42, the mother of 5-year-old twins and a 2 year-old son, is joined by Halle Berry, Angelina Jolie and Jennifer Lopez on the 2010 list.
p.s. Julia's armpit received an honorable mention...
---
what's your favorite American rock song? the brits have their list, let's take the brits off of ours and come up with the ten best American rock songs of all time...
'Stairway To Heaven' is UK fave rock song
Sunday, April 18 2010, 15:42 BST
By Paul Millar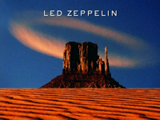 Led Zeppelin's 'Stairway To Heaven' has been named the UK's favourite rock song.
Released in 1971, it was one of three tracks by the band which made the top 10 in a poll by radio station Absolute Classic Rock.
The Who's 'Won't Get Fooled Again' missed out on the top spot to reach second place, while Queen's 'Bohemian Rhapsody' settled for third.
The Beatles and the Rolling Stones secured ninth and tenth place with 'Revolution' and 'Gimme Shelter' respectively.
1
. Led Zeppelin - 'Stairway To Heaven'
2. The Who - 'Won't Get Fooled Again'
3. Queen - 'Bohemian Rhapsody'
4. Led Zeppelin - 'Whole Lotta Love'
5. Deep Purple - 'Smoke On The Water'
6. The Who - 'Baba O' Reilly'
7. Led Zeppelin - 'Rock 'n' Roll'
8. Free - 'All Right Now'
9. The Beatles - 'Revolution'
10. The Rolling Stones - 'Gimme Shelter'
---
HEY CHRIS,

PERRY KEEPS ASSERTING THAT PEOPLE HAVE ALL KINDS OF RIGHTS THAT SHOULDN'T BE INFRINGED UPON.

TO A POINT, I AGREE WITH HIM.

WHAT I'M CONCERNED WITH IS, WHAT EXACTLY IS PERRY HOPING TO ENTER THE PUBLIC ARENA LOOKING LIKE?

HERE'S WHAT I'M PICTURING.

PERRY ENTERS A DENNY'S, SWINGING OPEN THE DOORS AS THOUGH HE WERE ENTERING AN OLD WEST SALOON.

AS IS HIS RIGHT, HE'S WEARING A PONCHO THAT IS OVERLAID WITH THE STRANDS OF BULLETS, CARRYING HIS SAWED OFF SHOTGUN, SMOKING A CIGARETTE AND CHEWING TOBACCO.

IN LIGHT OF BEN ROETHLISBERGER'S RIGHT TO FREEDOM OF EXPRESSION, PERRY'S FLY IS DOWN, FORTUNATELY, LITTLE LAURENTINO IS NOT VISIBLE TO THOSE WITHOUT BINOCULARS OR AN ACTIVE IMAGINATION AND SENSE OF HUMOR.

HE IS SEATED AND THEN GIVES THE WAITRESS AN EXPLETIVE LADEN ORDER, THAT WOULD PUT TIGER WOODS TO SHAME.

FINALLY, HE DRINKS HIMSELF SILLY. WETS HIMSELF AND DRIVES HOME IN A DRUNKEN STUPOR, AS IS HIS RIGHT.

OH, WHAT A WONDERFUL WORLD!

REGARDS,
LOUIS ARMSTRONG
---
4/14/2010